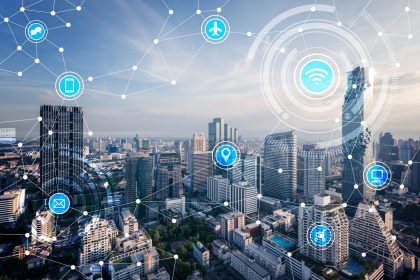 The cloud has seen explosive use of its services and solutions since it was first introduced, and for good reason–it offers benefits that are too useful for a business to pass up. These benefits vary, but all serve a singular purpose: to make the user's experience easier. Here are some of the ways that the cloud can enhance the daily operations of your business.
1.Security: Starting off with a critical consideration for any business, the cloud can offer improved data security. Cloud providers base their entire business on their ability to safely store your data, and so they invest heavily into their security protocols.
Furthermore, you can greatly reduce the risk of a lost device leading to a security breach, as there is cloud-based software that permits you to wipe the device remotely. This prevents your data from falling into the wrong hands, whether the device is misplaced or stolen.
2.Reliability: Cloud providers stake their reputations on the ability to guarantee service to their clients at all times. While true 100 percent uptime is impossible, a cloud provider will keep the necessary skilled manpower on-hand to resolve any issues as efficiently and quickly as possible.
Cloud services also allow you to enjoy the use of resources without worrying about keeping them up-to-date. Most providers will take the liberty of implementing operational and security updates on your behalf. This leaves you free to remain productive, instead of interrupting the workflow to install another patch.
3.Access: A cloud solution allows productivity to have a place outside of the office. If an employee gets sick, or otherwise can't leave their home, a cloud solution gives them a way to access their work files and maintain their output.
The same goes for an employee on the road. If they can establish a secure connection, the cloud will allow them to continue their progress on work-related tasks.
4.Financial Effects: Perhaps the most enticing feature, the cloud also allows for some considerable cost savings upon implementation. Since cloud computing utilises your provider's hardware instead of your own, you are no longer responsible for its acquisition and upkeep. As a result, you can otherwise utilise the funds that would have been devoted to your on-site infrastructure and the not-always-considered utility bill.
sme it can help you to enjoy these benefits. Call us on 01708 547 000 to find out more about what cloud-based services we offer.