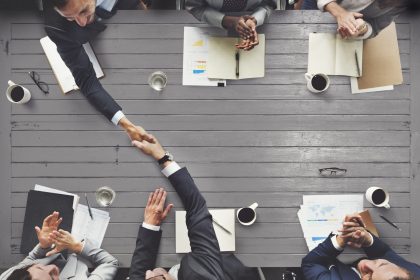 The majority of my customers have a lot of the same questions about Managed IT. They struggle with a lot of the same IT-related issues too. This isn't to say all businesses or customers are the same; far from it. What I mean is when you boil it down, a lot of the hurdles Managed IT addresses are universal.
What is Managed IT?
Imagine if your network and devices had a way of signalling if or when anything was about to go wrong – like some sophisticated technology had a constant focus on how your infrastructure functions allowing technicians to intervene before a problem occurs. Sounds pretty great, right?
Put simply, Managed IT is outsourcing your computers, network and help desk support to a vendor. Working with a Managed IT partner means having agents installed on all your PCs and servers. When anything on the machines or networks isn't running like it should, these agents report back to your vendor. For example, if your PC's hard drive is nearing capacity, the agent will report the issue and your vendor's support staff deploy a strategy to proactively solve it.
From the day-to-day management of data centres to maintaining the servers, hardware and software programs, your managed partner keeps your infrastructure running smoothly.
If you're curious about whether Managed IT is the solution your organisation needs, ask yourself these questions:
1 – Is My Infrastructure Future-Proof?
Managed IT doesn't just protect businesses in the moment, it anticipates the "what if" scenarios as well. A Managed IT services firm keeps a pulse on changing trends that impact the industry. With this knowledge, they can recommend infrastructure plans and upgrades for your business as needed.
2 – Does My Internal IT Team have Bigger Plans?
When the day-to-day management is covered, your IT team can pursue custom projects related to making your organisation more efficient and serving your customers better. An added bonus to this is many internal IT staff enjoy greater job satisfaction when they can take on special projects for their organisation.
3 – Are Unpredictable Monthly Costs Taking a Toll?
Keeping a close eye on costs is difficult when expenses fluctuate from month to month. When you have managed IT services, you'll pay the same amount regardless of how much support you need each month. This allows you to know your exact budget and invest in other areas of your business.
Do I Need Scalable Infrastructure?
As your business grows, the support structure needs to grow, too. A managed IT provider can scale your business up or down with a little more than a few keystrokes. If you need more users, they can support them. If you're not using a certain application in cloud computing, you can eliminate it. Managed IT is flexible, and able to expand and contract as your business needs.
Do I Want Fast, Expert IT Assistance?
When you can quickly receive the help and support you need, you eliminate the time lost struggling to solve IT problems, and you avoid disrupting productivity. With a managed IT service, you won't have employees waiting for a technician to pencil your problem into their already overbooked schedule. Instead, you'll have access to an expert who can solve your problem within minutes and get your business back on track.
When you work with a Managed IT provider, you're tapping into one of the top resources for today's businesses. Managed IT provides the support and flexibility to help your business do what it does best, without stressing about the technology that supports those processes. Managed IT allows businesses to be proactive when it comes to their devices and infrastructure, and that alone saves significant time and resources.
Why not take our Managed Service Survey, we will co tact you in due course to go through your answers and see if the sme it Managed service is right for your business.