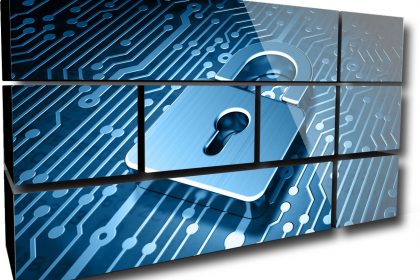 So you keep hearing about the need for a firewall, but maybe you're not exactly sure what it is or even what it does. As a business owner, you don't need to fully grasp the complexities of network security in order to effectively manage your company. Although, it is beneficial for every business owner to understand the basics of what a firewall is, along with a working knowledge of how it protects an organization's IT infrastructure.
What a Firewall Does
In its simplest terms, a firewall is software that analyzes data flowing in and out of your network. Before allowing the data through, the firewall makes sure that it doesn't pose a threat to your system. If the data in question meets the criteria of a threat, it doesn't get through–similar to how a roadway checkpoint works. Plus, in order to safeguard your system from the latest threats, firewall software routinely updates itself via the Internet with the latest threat definitions.
A firewall is most commonly used to analyze threats from Internet traffic, but it's also useful for discovering threats from the traffic of your in-house network. They are also helpful for validating connection and data packets, checking for legitimate application data, and performing cavity searches on all messages going to and from your network.
You also need to know that firewalls come in varying strengths. For example, an operating system for a home PC comes pre-installed with a firewall. However, a consumer-grade firewall is woefully inadequate to handle the traffic of a company network. Therefore, businesses need an enterprise-level firewall solution that can adequately safeguard all of its servers and workstations, like what you'll find with a Unified Threat Management solution. Another advantage of a UTM is that the included firewall is just one of its security tools; spam blocking and content filtering are additional UTM tools that are included in order to provide your business with a comprehensive approach to network security.
What a Firewall Doesn't Do
While it's crucial for every business to have a firewall, it's equally important for business owners to have additional security measures in place so they're not solely reliant on their firewall solution. This means taking additional preventive security measures like backing up data, actively monitoring the system for threats, and applying security patches and updates. For your convenience, these tasks and all of your security needs can be outsourced to sme it.
Companies also need to be mindful that having a firewall solution doesn't give employees a pass to browse the Internet irresponsibly. Too often, users will think they can click on every link and download every email attachment because they've got a firewall in place to block malicious content. While it's certainly helpful to have a firewall, the fact remains that a user who's intent on downloading a certain file can bypass the restrictions put in place by their firewall. Therefore, a firewall is most effective when users are educated with security best practices, like knowing what a scam or a malicious link looks like, so they can avoid it altogether.
Now that you know what a firewall does and doesn't do, your next step is to equip your business with a firewall solution that's right for your needs. Not all firewall solutions are the same, therefore, you'll first want to take an assessment of your network's size, traffic patterns, and number of users before selecting a model of firewall that fits your organization. To that end, sme it can assess your network's security needs and equip your business with a firewall solution that protects you from the worst of the web.
To get started, call us today on 01708 547 000.